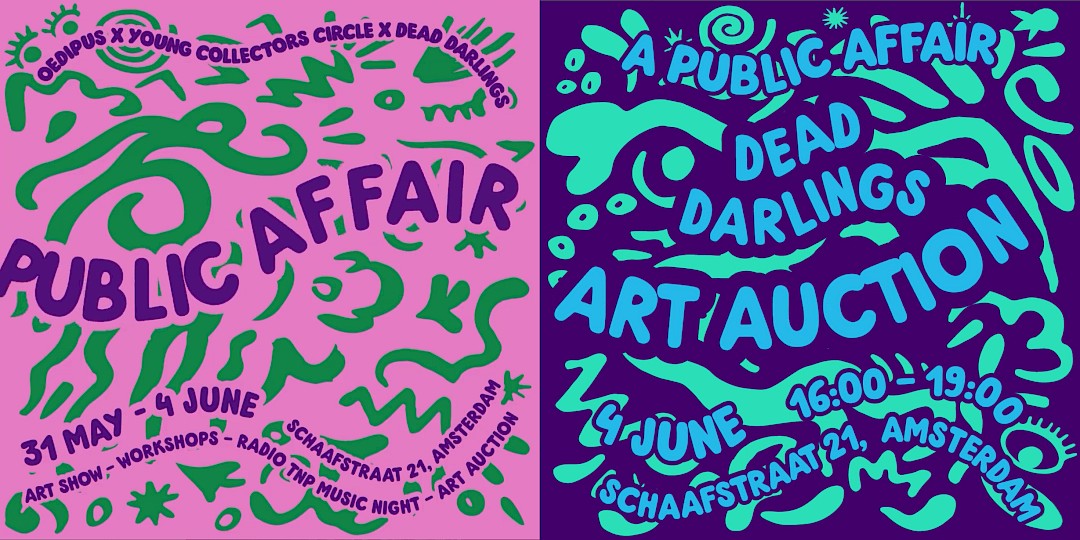 During Amsterdam art weekend Young Collectors Circle, Oedipus Brewing and DeadDarlings Collective will host a five-day event together.
The program will include an expo curated by the public, workshops and an anonymous art auction by Dead Darlings. Opening on Wednesday 31 May and the ultimate auction performance on Sunday 4 June by the Dead Darlings.
"This time we've done things a little differently! The open call was not sent to the artists, but to the public. Stay tuned for the list of artists, put forward by someone who might be sitting next to you at the auction!"
My work was selected and will be present in both the exhibition and the auction.
The dates and opening times:
Wednesday 31 May, 18 - 20h: festive opening
Thursday 1 June: 12 - 18h exhibition open
Friday 2 June: 12 - 18h exhibition open & Live concert by Radio Tempo Não Pára (TNP)
Saturday 3 June: 12 - 18h exhibition open
Sunday 4 June: 12 - 18h exhibition open, 4 pm - 7 pm Dead Darlings auction
Address:
Schaafstraat 21, 1021 KD Amsterdam